Paintless Dent Removal Educational Courses
August 18, 2013
0 Comments
---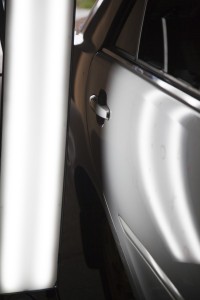 Paintless dent repair courses or (PDR course) are increasing in popularity across Australia in response to the demand for more PDR Technicians. When a hailstorm hits, there is such a shortage of paintless dent removal technicians that technicians are brought in from overseas – namely Europe, the United States, Canada, and a number of other countries. Unfortunately, this has caused some issues given that not all technicians operate under the appropriate working visas – one of the controversies that surrounded the recent hailstorms in  Australia.
The outcome of this should mean more opportunities for training of PDR Technicians in Australia. This is where PDR Courses are essential to provide the necessary paintless dent removal training for the Australia to have its own market to operate from.
If you wish to become a PDR Technician and you like the incentive of being involved in the business world, feel free to contact PDR Training Australia! PDR eBook course notes are also available for those that simply do not wish to put the massive outlay and fall short. These comprehensive notes are very extensive with over 80 pages of very useful information about the PDR industry!